Oh, yeah! So excited to be able to participate in this! I discovered
thepunkrockmom
this week during ICLW and am enamored. And today starts her first Photo Challenge!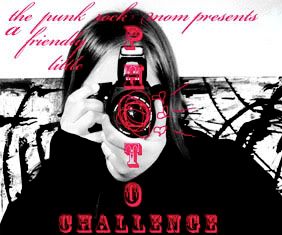 This week's challenge is PERSPECTIVE. Go check out her blog for the themes associated with this...but I am doing a couple entries...I wanted to do more, but knowing that I had a computer today, these are what I am going with, and perhaps next week I will be lucky enough to do more. Here we go!
Reflection From Above


Unique Perspective - everyone shoots the
Grand Canyon as this vast shot, sweeping views...
here it is with this fabulous tree as the focus,
something many people would not notice, with
the grandeur as a simple backdrop.
Edited to add the following:
Tree branch from the ground up
(for those of you who have seen this one before, sorry!)
2nd Edit:
A Person Close Up